A romantic getaway to Kauai Hawaii
Kauai in Hawaii is our dream getaway destination with beautiful beaches, great resorts and adventure. We've been planning a romantic island getaway to Kauai for months and the anticipation was killing us.
I've planned for Christian and me to do so many things on our visit to this beautiful island and it didn't disappoint. We had a long list of places to see and things to do and here are some of our highlights.
We wanted to stay at a beautiful beach resort hotel and chose the St Regis Princeville. We booked ourselves an ocean view suite which has the most gorgeous decor with touches of local Hawaiian flair. Every morning we had breakfast on our lanai overlooking the beach with waving palm trees and views of the Pacific Ocean.

The first day we spent around the hotel in their enormous spa, and relaxed in our couples cabana in the Hawaiian inspired spa.
After soaking up the sun for a few hours, we wanted to do something active. Both of us have been wanting to learn to surf and the North Shore of Kauai is one of the best places to learn. At the Titus Kinimaka's Hawaiian School of Surfing, they got us to fall in love with the waves.

The next night we went to over to the Aulii luau at the Sheraton Kauai Resort. This was our first luau and it was unforgettable. Greeted with beautiful orchid leis and cocktails, we grabbed a table under the stars. Meanwhile, they roasted a kalua pig in an earth oven and served it with other Hawaiian dishes like poi and haupia. The atmosphere is magical, with strains of Polynesian music floated through the night and local dancers hula-ing away to the tunes.
To work off our over indulgence at the luau, we decided to do a hike the next day. The hotel suggested that we hike up Nounou Mountain. It's a long way up, over 1200 ft. From the top, you can see some amazing views and also the "Sleeping Giant", which stretches from Kapaa and Wailua.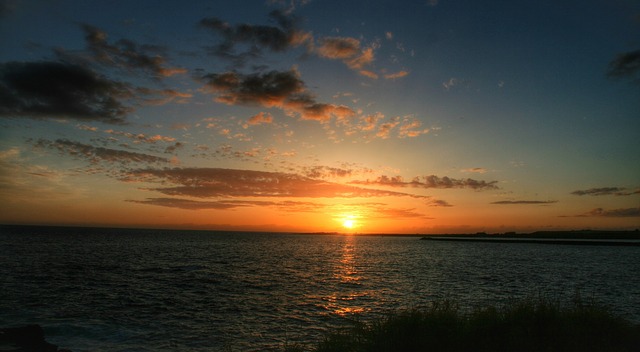 There are so many beautiful beaches here but the most romantic is the Mahaulepu Beach. It's really secluded, with wide sandy beaches and not many people around. The perfect place for us to go with a picnic.
Lydgate Beach Park has beautiful beaches with golden sand, protected swimming pools and stunning corals. It was the Ideal spot for Christian to teach me to snorkel and now I am hooked for life.
Our visit to Kauai was beyond romantic. The Hawaiian hospitality was so warm and the Islander made us feel so welcomed. We'll be back. Mahalo.